There are more reasons than ever to love being a member of REGIONAL
Your credit union membership is about the trust and care of community, built around where you live, work and play. That's why REGIONAL membership saves you money through exclusive member-only offers through our trusted partners. Through Love My Credit Union Rewards, credit union members have saved over $2 billion with offers like:
Savings up to $15 on TurboTax federal products.
Save $25 on in-office tax prep at H&R Block.
Get a $50 cash reward for each new mobile line activated with Spectrum Mobile. Call 833-804-3916 to access the special member offer.
Exclusive access to home tech support and protection with Asurion Home+.
Exclusive discount from the TruStage Home & Auto Insurance Program.
Exclusive access to the LMCUR Powersports, RV & Boat Buying Program.
Build your credit history with rent and save up to 30% with Rental Kharma.
Learn all about how your REGIONAL membership gets you all these exclusive savings and more at LoveMyCreditUnion.org. Check them out and start enjoying credit union member benefits you never knew you had.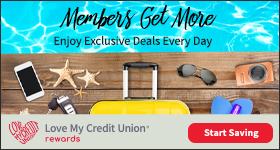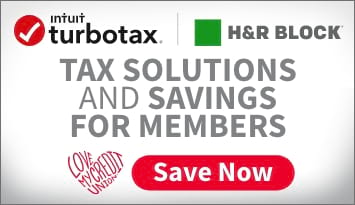 Go to main navigation